HR and payroll outsourcing in Warsaw? Will provide you with comprehensive HR and payroll services!
Outsourcing human resources and payroll in Warsaw, as well as other cities, involves transferring matters related to the maintenance of accounts and contracts or employee personnel files to an external company. Such a solution is very beneficial, as it ensures the efficient and correct handling of the employees, whose personnel and payroll matters are handled by the accounting firm.
What is payroll and HR outsourcing?
Outsourcing payroll services is increasingly being used by companies. It involves delegating certain responsibilities to other entities that specialize in a particular area. In particular, handing over the affairs of the HR department to external companies is very popular. The scope of HR and payroll outsourcing can come down to specific tasks only, for example, payroll and recruitment, or it can include comprehensive support for the company in the entire area of HR policy. Depending on the outsourcing company's modus operandi and the client's preference, HR and payroll tasks can be performed outside the outsourcing company or at its headquarters. The choice largely depends on the size of the company, the scope of the transferred cases and the length of the contract.
Advantages of transferring HR and payroll to an external company
In metropolitan areas like Warsaw, payroll outsourcing is almost becoming the norm for some industries. In companies with high employee turnover, HR handling is very intensive and time-consuming. By delegating this task to an external entity, the company can focus only on the tasks necessary to increase profit. Another advantage is that you can be sure that the payroll service will be performed reliably by quality professionals. Among the large number of employees, there are always some unusual situations that need to be handled individually, and this involves additional time. The biggest advantage of HR and payroll outsourcing is the comprehensiveness of the service. The company can delegate all HR-related tasks. This area will include all activities related to recruiting and training a new employee in, for example, health and safety rules, conducting complex payroll processes such as billing those employed under different contracts, timekeeping and handling layoffs.
Companies that will benefit from HR and payroll outsourcing
It can be said with certainty that HR and payroll outsourcing in Warsaw can become a solution for almost all companies. Large companies handing over HR to an outside firm can eliminate a department that required highly paid specialists and numerous lower-level employees. Smaller companies, on the other hand, often do not have the proper knowledge of handling HR and payroll matters, and mistakes made can have serious consequences for them. Taking advantage of outsourcing is the most sensible solution in such a situation. Entities operating only seasonally should also turn to an external company. Hiring an HR person every time or keeping them on staff even when there is no work is simply not cost-effective.
HR and payroll outsourcing Warsaw – is it worth it?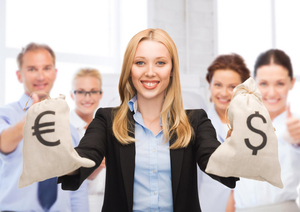 Vamik
HR and payroll outsourcing Warsaw is certainly an option worth introducing to a company. Outsourcing such a complex and time-consuming area to an outside entity will only bring benefits. Any businessman who uses the accounting office Warsaw Vamik providing such activities can be sure that his affairs are handled with due diligence and are based on the provisions of labor law. Outsourcing HR and payroll Warsaw also means an efficient recruitment process. As a result, people are admitted to the company who are a perfect fit for the position.
How to find a reliable third-party HR and payroll company?
Reliable outsourcing companies conducting professional HR and payroll outsourcing can boast of projects completed for satisfied clients. You can always contact the company in question and confirm a positive review. A good tip is also to observe the market and find companies that have been working with one company for a long time. This shows their reliability and professionalism. Another way to get a good partner can be to browse the rankings of outsourcing companies.